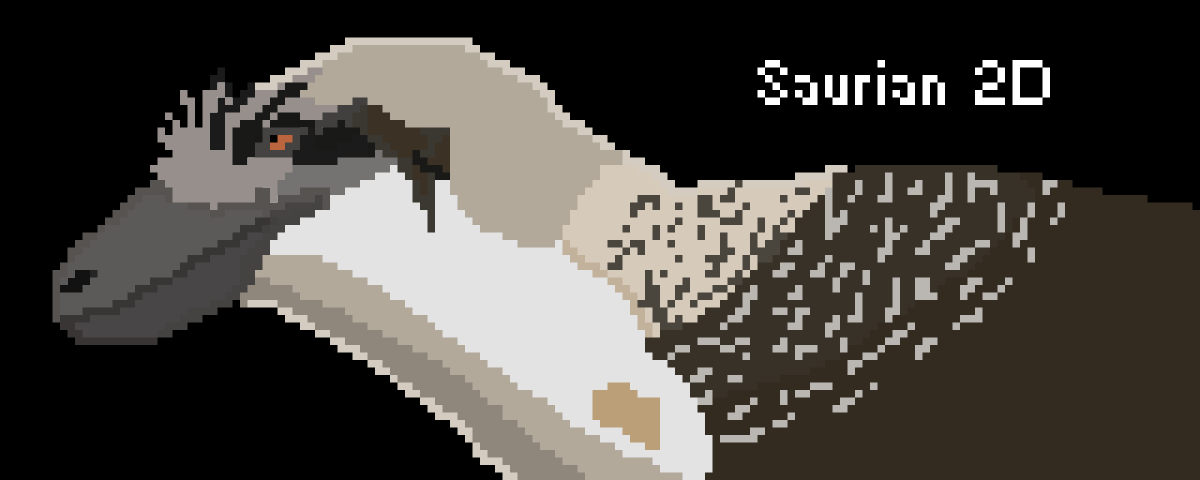 Saurian 2D - Fan Project
A downloadable Fan Game for Windows
About Saurian -
If you haven't heard of Saurian, you should check them out. Saurian is a game where you play as one of the animals from the ancient "Hell Creek" formation, a prehistoric ecosystem that included Tyrannosaurus rex, Triceratops prorsus, a giant raptor named Dakotaraptor steini and many more. Check them out at http://saurian.maxmediacorp.com, or their twitter at https://twitter.com/sauriangame. Saurian has an amazing dedication to accuracy, and their goal is to provide the most realistic and scientifically accurate experience of living as a dinosaur ever made.
They have an amazing team, and the early access will be out sometime this year. Please go visit their website and give them some love, preorder the game, donate, or just show your support.
---
About Saurian 2D -
This is my take on their game, Saurian, but with a top down, 2D view of the world. The game features a day and night system, ontogeny / growth, a living ecosystem, and much much more.
How to Play -
"W" to move forward, point where you want to move. "S" To lay down and rest, and regain your stamina, then press "W" to get up and moving again. You can pounce on large prey by getting close to them (Press the right mouse button to bite and slash your prey, and press SPACE to unlatch and jump off), and kill small prey like the lizard Chamops and Acheroraptor by chasing them down. Avoid the jaws of Tyrannosaurus rex, and be careful taking down larger prey. As an adult, find a mate by pressing "M". Then, simply touch another adult raptor.
(Background Art by R.J. Palmer)
Download
Click download now to get access to the following files:
Saurian 2D 1.01.exe
28 MB